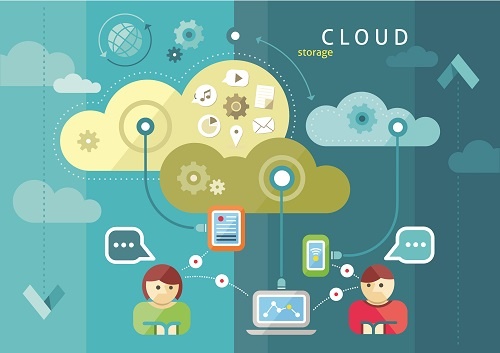 Cloud has opened up a new world of possibilities for ordinary users who would otherwise never have dreamed of enjoying such ready access to a multitude of services.
With the evolution of the public cloud, anyone with minimal resources can experiment with ideas and services that can fundamentally change the way any number of daily tasks are performed.
Here's our pick of game changing advantages delivered by the cloud:
Time to Market
The time required to implement an idea and take it to market is reducing dramatically. With the introduction of products/services that leverage the power of public cloud, it is now easy to write an application that can access and analyse petabytes of data, terabytes of memory and hundreds of CPU cores, in a matter of minutes.
As a result, entrepreneurs no longer need to shelve those ideas which previously had prohibitive implementation costs and time overheads. This, in turn, increases the number of products and services that can make our lives better.
Slack, Spotify, and yelp are some of the successful start-ups that have used the power of cloud computing to their advantage and dramatically shortened time to market for their products.
Slack launched its eponymous app in February 2014 and has seen five percent weekly user growth rate. The company is now valued at US$2.8 billion. "With traditional IT, it would take weeks or months to contend with hardware lead times to add more capacity. Using AWS, we can look at user metrics weekly or daily and react with new capacity in 30 seconds," said Director of Operations Richard Corwley.

The Internet of Things
Far more than a new buzzword, IoT (Internet of things) describes the collection of information from vast numbers of sensors installed in machines, animals and humans. These sensors range from temperature monitors, to heart sensors, motion detectors and many others. By capturing information without human interaction, raw data is produced which, when analysed, delivers insights, measurements and knowledge never before possible. It's the power to know far more and in far more detail.
The Internet of Things in Practice
Public cloud is enabling the use of IoT and fast tracking the implementation phase. With few clicks, we are now able to perform actions on the other side of the world based on information collected. For example, a New Zealand pre-paid power company "GLOBUG" has programmed its systems to change the colour of a bulb in customer's lounge when they are about to run out of power, reminding them to top-up.
Also, BMW's ConnectedDrive uses a multitude of sensors in their cars to detect driver behaviour and analyse road information to adjust its displays accordingly.
Streaming Media
The use of streaming media has been increasing on a daily basis. One of the coolest things that cloud computing allows is manipulation of live streaming media to provide OTT (over-the-top information). This information shows in real time metrics such as how fast a ball was thrown, the rate of spin, how fast/high it was hit, how efficient the throw was, and more.
Media company mlbam is using the power of cloud computing to provide OTT on live streaming media, and is working on the next phase of OTT, which will allow the viewers to get a 360-degree view of players and their actions.
On-demand public cloud makes all this possible with streamlined processes and massive analytical computing power without the price tag.
Customer Insights
In the past, we had theories to decide which services/products customers might like or buy; then came modelling, where collected data was used to model user behaviour to anticipate purchasing decisions. With the cost effective compute power of public cloud, we can now start using facts to decide what the end user will be buy or consume. Razorfish is one company which processes petabytes of clickstream data at minimal cost; as a result, its clients have seen 500% increase in return on advertising campaigns.
Cloud computing is changing the way we live and do business. The biggest advantages are the power to scale while keeping costs down, and the 'pay-as-you go' model. The constraints of hardware are no longer an obstacle to building applications. This allows the freedom to build applications unfettered by traditional limitations. The innovation in cloud based software is exponential and what we think is impossible today will be a reality tomorrow.