Scale your SaaS company faster while keeping your users delighted
We can provide your SaaS users with a fantastic product support experience, freeing you up to focus on your core business. Switch to our product support and experience a service that unlocks the voice of the user.
We help SaaS companies scale faster by taking care of their product support via chat, email, tickets and voice calls. Setup your remote team in days, not weeks and have our product support team deliver a great experience that keeps your users loyal to your product and brand.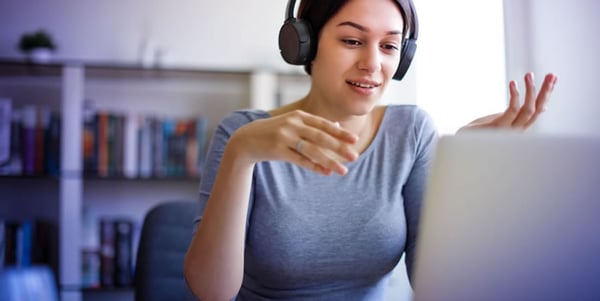 Setup your remote team in days
We can be online and supporting your users in days, not weeks because learning how things work is what we do. Our team will quickly gain mastery over your product before providing a service that delights your SaaS users.
Product support is what we do
This means we can learn your product faster than any new team member. We'll be providing users with a great experience in no time, freeing you up to focus on your core business.
Unlock the voice of the user
We'll ensure the voice of your user gets heard loud and clear, enabling you to build a better product. We'll do this by bridging the gap between the user and your development team and report to you regularly on how you're tracking.
Retain customers as you grow
Retain customers as you grow with a great user experience. A user experience that quickly solves the problems impacting the lives of your users.
We know SaaS inside out
We're in the SaaS game too and have 30+ years experience of using our software development skills to solve tough business problems. Nowadays we export our SaaS solutions worldwide and have 1 million+ end users.
We're veterans of product support
We're seasoned veterans of product support and know what we're talking about. Our people love a knowledge base, thrive on technical writing and know how to delight users.
Our approach
Product deep dive
First our team does a product deep dive to find out how your product truly works. We watch your demos, learn your onboarding processes, explore your knowledge base, and check your different responsibilities and target response times.
Presentation time
Next we present all of our findings, recommendations and a detailed plan for you to outsource your product support whilst keeping your SaaS users delighted.
Go live for product support
We then go live and move to monthly meetings. We'll use these meetings to represent the voice of the user, report trends, help prioritise feature requests and agree the content we'll create.
We quietly deliver a great user experience
You won't hear from your new product support team outside of these meetings unless there's a product issue, freeing you up to focus on your core business whilst we take care of your user experience.
Outsource your product support
Whether you're a start-up who has landed its first big customer, a lean mean dev team, or simply need out-of-time-zone support, talk to us about how we can help you scale faster.