Written by Lancom Communications, August 2022
With a burgeoning market for managed services, leading provider Lancom Technology has appointed Ben Walton to head this core division of its business. An experienced operator in the IT services industry, Walton first joined the workforce as a systems administrator in the late 1990s before working his way up to executive positions including CTO of a Manawatu-based agritech company. With a long association with Lancom Technology, Walton has demonstrated his capabilities by delivering multiple automation solutions accelerating the pace of delivery, and most recently achieved success as Service Delivery Manager where he optimised the Service Desk and built local and offshore teams for Lancom.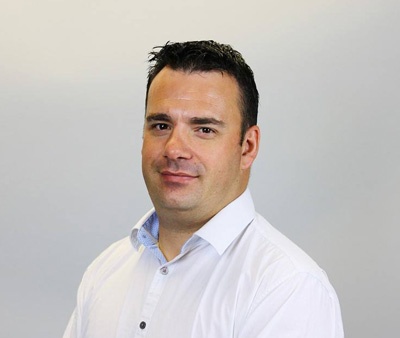 Walton points to strong demand for managed services. "Every business today is reliant on technology. At the same time, there's an ongoing challenge because technology changes and advances rapidly, so keeping up is difficult for business owners who aren't technology experts. The obvious answer, and one to which we're seeing a growing number of businesses turn, is engaging a trusted partner capable of taking care of the systems that keep operations humming along."
Research from Markets and Markets anticipates a global Compound Annual Growth Rate (CAGR) of 7.9% in the managed services market, which it expects will reach USD 354.8 billion by 2026 from USD 242.9 billion in 2021. Factors expected to drive expansion are as familiar to New Zealand companies as they are to their international counterparts: a lack of skilled IT professionals, the COVID-19 rise in demand for secure IT infrastructure, cost and risk reduction, and requirements for regulatory compliance and security.
Even as the potential for recession looms, Walton says Lancom has not seen any slowdown in IT spending. "That's a good sign and confirmation that IT is increasingly seen as an enabling investment rather than a cost centre. When COVID restrictions hit, we saw a rapid shift to work from home and the introduction of the necessary access, security and support arrangements. Now, as people move back into the office, we've seen a shift in perceptions of what work is and where it happens. Those COVID measures, in other words, are standing our customers in good stead."
Led by ambitious CEO Waruna Kirimetiyawa, Lancom itself has been on a sustained expansion drive. It has made multiple acquisitions of predominantly competing MSPS over the past 5 years including opening offices in Melbourne, Australia while enjoying simultaneous organic growth. "With Ben taking a senior role leading one of our core service offerings, Lancom is well positioned to continue its journey of expansion. As always, our value proposition is based on delivering quality services, targeted advice and guidance, while making IT more accessible, reliable and easy to use for our customers," Kirimetiyawa says.
In addition to Managed Services, he notes Lancom Technology delivers a full suite of in-demand solutions including Software Development, Application Modernisation, Cloud Computing, Data Insights and Workflows, and Product Support. "This puts some light between us and other MSPs, as we are effectively a full services solution provider helping our customers achieve more from their technology investments. As Ben takes charge of Managed Services, our customers can look forward to a continued focus on the efficiency, reliability and performance expected from Lancom support."
Ready to automate your business?
Whether you know exactly what you want, or have a problem you can't quite solve, we'd love to talk about turning your good idea into great results.