Having to go jump through the hoops as an end user recently has caused us to look around and realise most IT providers aren't doing their part in creating stress-free client experiences.
Does this scenario sound familiar? You have reached out to your IT provider for IT support and 20 minutes later you are not any closer to your solution than before. You've had to provide all of your personal information, including the name of your cat!?, just to get your ticket logged. Hmmm unproductive... and frustrating.
But, what tops the experience off is the way you feel after – the way you have been treated by the engineer when logging your support request has left you feeling untalented and ignorant.
What happened to the notion of technology empowering you, and your business?
To help you paddle your way out of this less than ideal situation, we have broken down the causes, effects and alternative solutions when you suspect your IT provider is failing you.
1. You are not being kept in the know
A key sign of being kept in the dark is constantly having to follow up with your IT provider to get progress updates on how things are going.
As humans, if we are not in the know about matters directly associated to our needs or goals, we worry. A lot! It's how we're built.
This not only causes stress as you start questioning if you'll be able to get that important report finished before your big meeting, but it eats up your productive time. Instead of working around the issue until it is resolved, you spend your time chasing your IT provider simply to know how long they need to accommodate your work. And we all know that any phone call with them takes at least half an hour.... need we say more about "productivity"?
Here at Lancom, we have recognised that being transparent was key in ensuring better relationships with our clients. So, we have created the Lancom Button. This concierge system allows our clients to check the progress of their jobs in 10 seconds (literally), at any time. Oh! It also has a live chat option, allowing people to get our support from the convenience of their desk, at a time that suits them. The list could keep going, but I am sure you get it…
2. You're not being upskilled by your IT provider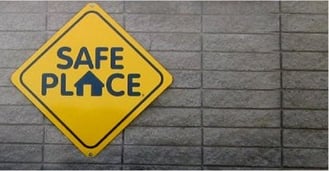 We all know the saying knowledge is power, well that's also true when you're the client of an Managed Services Provider.
Knowing the situation, and when to expect problems to be sorted makes humans feel in control. What about going a step further and getting educated about how to use technology better?
We live in a sharing economy. We are welcoming strangers into our rooms (Airbnb), we are hoping into stranger's cars (Uber). So, why not share the knowledge too?
IT providers are in the business of providing massive customer value, so why not provide it through exposing expertise and helping customers feel more excited about technology?
In case you haven't guessed, this is one of the main purposes of this blog (which we intentionally named "Learn something"), and our Lancom TV videos.
3. You have more "Meeting IT" than actual outcomes
To illustrate the concept of what we call "Meeting IT" I thought I'd bring to life what I would bet is a very common situation experienced by those who have an engagement with an IT provider.
You have just signed a new IT project, you are excited and looking forward to seeing some great improvements in your company.
And that's when "Meeting IT" kicks off...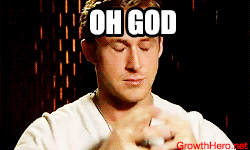 As your project progresses (unsuccessfully in most cases), your IT provider requests ANOTHER meeting to discuss it's progress. In most cases, Meeting IT will be a tell-tale sign that your IT provider doesn't have the resources or talent to meet your needs. Instead, they insist on meeting with you for the 20th time about yet another issue, leaving you thinking if the technology is ever going to get up and running.
In these scenarios, the provider organizes these meeting to give the illusion they are working hard. And they might be! But unfortunately, they might not have the talent (harsh but true). Or, on the other hand they might not have access to the resources they need to complete the project, leading to more road blocks that you need to sit down and chat about.
♦♦ Our pro tip is to insist on having the engineers attend the meeting, rather than just the project manager. This opens a more honest discussion about your project, and gives you a better indication of where you are at, along with time frames etc.
4. Your provider's ability to be flexible to your needs is about as much as you would expect from a concrete block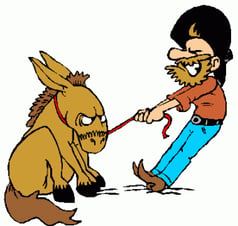 In one of our previous blog posts, we discussed the concept of ceremony, and how that is killing business (Btw, if you haven't yet read it, I highly suggest you click on the link above).
Ceremony is probably one of the most perfect words to describe the way a number of technology companies establish their processes; in most cases, ignoring the very first reason why they exist: Their customers!
The process to log a ticket is ridiculous.
It entails a long list of admin steps before you can even submit a ticket. Your jobs have to be logged in a certain (unnecessarily difficult) way – meaning you have to conform to THEIR ceremony. At the end of it all you are left feeling frustrated and unintelligent.
Not to mention that their staff and processes they have in place undermine your intelligence, which speaks volumes in and of itself.
This shows you that your provider is not aligning themselves with your needs, and are a clear indication that they do not value your time enough to create systems that provide a stress-free experience.
Sounds familiar?
5. Are you their client or are they your client?
The whole partnership seems to revolve around them and their needs.
When all your interactions with your IT Provider revolve around their processes, their time, how THEY do things, and they do not accommodate or rise to meet your best interests or business needs, you know they are NOT customer centric.
Need another sign? When you get into a conversation about outcomes, the conversation veers towards SLA's, financials and their processes.
This isn't right.
In a healthy partnership, your needs must be acknowledged and met as well. There should be no hiding about the fact that both parties are in business to make money, and work together to achieve outcomes.

---
A bit of conclusion
At Lancom, we believe IT Providers should be an extension of your team. If you have this level of relationship in place, then magic happens! You see your business and staff being empowered by technology, and more importantly you don't question the value of a partnership.
Oh, we also believe in long term commitment too! (I could publish our client retention rates here, but that's another post). Time commitment is one of the secrets to a successful partnership. To create mutual value, both sides need to be in it for the long haul.
If you find yourself identifying with most of the topics mentioned on this post, then it might be time to consider your options. Get in touch with us and see how we can deliver value to your business!
PS: We are currently offering a commitment free IT review to a limited number of businesses, so what is there to lose?