By now, you will have noticed that we are big fans of Microsoft Office 365. Where some of our past posts have highlighted the growing number of applications which are offered in the world's most popular productivity suite, today we're going to take a look at some of the new 2017 features which help us – and you – get more done in a day.
1. Find time: Say hello to the easiest way to find time to meet across companies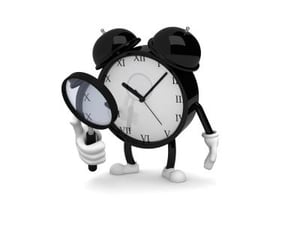 Sounds ridiculous, but you've been there (and so have we): spending more time deciding when to meet than in the meeting itself. It's exactly this issue that FindTime sets out to solve. It is a time scheduler which helps schedule meetings by allowing attendees to vote on preferred times to meet - cutting down the 'back and forth' associated with organising meetings with multiple people.

Keen to get going with Find time? This 2-minute explainer video has the details you need.
2. GigJam: A breakthrough way for people to involve others in their business tasks
Collaboration across devices and applications is a traditional bugbear that GigJam sets out to solve. It allows you to share just those parts which need revision or input, while keeping everything else private, across applications, people and devices. Now you can work with multiple people and organisations without worrying about sensitive info being leaked.
There's no way around it: GigJam is an amazing product built to help people get work done faster.
⤷ Watch an example of GigJam helping two people get instant help and closure on a customer email.
3. Office Mix : Mix PowerPoint presentations with audio and video, for free!
Office Mix is a PowerPoint add-in cloud service for presentations which allows you to create and share interactive online videos and other multimedia content, including recording presentations. It makes PowerPoint more powerful and equips you to deliver more engaging presentations than ever before.
Ready to get started? You can download Office Mix (for free) here.
4. Video Breakdown: Video editing with the power of Artificial Intelligence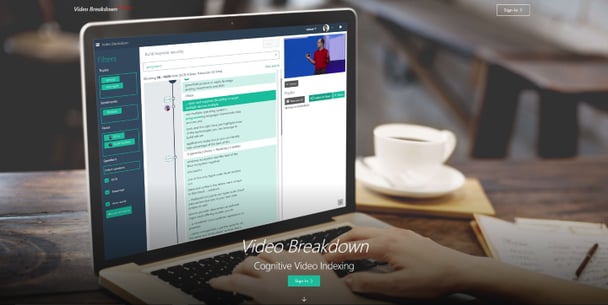 For anyone who has ever had to transcribe a video or voice recording, the Holy Grail has arrived. Although still in preview, Video Breakdown is going to make life a whole lot easier: simply upload a video and get a transcription back. Nice. But there's even more. Thanks to Microsoft's work in artificial intelligence, Video Breakdown will also provide sentiment analysis, providing insights on tone, delivery and more.
Microsoft's video breakdown site is full of videos that you can watch and see the service in action – ranging from keynotes to famous movie scenes.
Curious? Head over to this link to watch an example of video breakdown in action (you will need to login with one of your social media accounts).
We've saved the best for last!
You may have missed it on the above points, so we thought we'd spell it out: As a cloud solution, all these features are available as add-ons at no extra charge for Office 365 subscribers. That's one of the 'beauties' of cloud software: continual development, continual introduction of new features and benefits, at a predictable monthly fee. What's not to like?
What are you doing to work smarter? Let us know in the comments!