Think back to a time where you thought you had lost your mobile phone. How it feels when your heart drops into your stomach at the thought of losing, not the phone itself, but all the information stored on it.
With this thought primed, it would be fair to say mobile phones have become the center of our worlds. However, what if having your mobile phone hacked was a million times worse than losing your phone. How would you feel if your life was hacked?
This post is our third, and final instalment of a three part series, Cybersecurity & You. If you are just catching us now, hello! In this series we discuss the three core components we can all implement to keep our personal data safe, in an online world. If you haven't already guessed, this post is dedicated to keeping your mobile phone secure.
[If you want to check out the previous posts, you can read part 1 here, and part 2 here].
Let's get into it!
What's at stake
Think of all of the personal information someone could get a hold of if they gained access to your phone. Just to jog your memory, here are some examples:
Banking/financial

details

Social media accounts

Contact details

Photos

Any apps you use which store

information (think OneDrive, Dropbox, iCloud etc.)
That's a lot of information, right? Luckily, we have a few tricks up our sleeves to help you keep your mobile safe!
1. Keep your eyes peeled for scams
Scams aren't just for desktops anymore! With mobile devices becoming increasingly sophisticated, the opportunities for hackers to hack your mobile device are also increasing.
Be cautious of any attachments or links in emails or messages you click on. If you are unsure on why you are being asked to submit the information, or if something appear suspicious, contact the sender in another way, such as a phone call, to query first.
2. Surf the net with care
Though free WiFi can seem like the best thing since sliced bread, access with care. These are untrusted networks where others could see what you are doing online whilst on the network.
As some general rules, never use free WiFi to shop online or do internet banking, and if you use it to check your emails, ensure you have two factor authentication set up.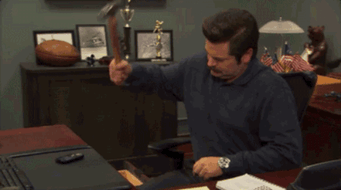 3. Secure it or lose it
There are several ways you can secure your phone to ensure if you lose it, you are not losing all your information along with it. If you don't secure your device, you could be losing more than just your phone!
Set up the lock screen. W

e know it can be a

hassle, but it's worth it! Lock your phone when your not using it, or even better – set it up to automatically lock after a certain amount of time.

Set up the

tracking

function, such as Apple's 'Find My Phone' feature. This allows you to control your phone and the data on it if you lose your device. For example, you can track where the

device

is on a map,

lock it remotely, ring it, erase the information on it, put a note on it with your contact details so people know who to return it to.

Change your settings to wipe you data after 10 failed log in attempts. Incase someone does get their hands on your phone, it reduces the chance that they will be able to get their hands on your data.
4. Keep up-to-date
Updating your operating system doesn't just give you access to the latest features, it also fixes vulnerabilities hackers could exploit to gain access to your device. When a new update comes out, make sure you install it as soon as possible to keep your device protected.
5. Back it up
This is important! By backing up the information on your phone, you ensure you don't lose your information if you lose your phone, or have to reset your phone.
It's best practice to back up your phone once a week, however you can set your phone to up to back up automatically overnight, no thought needed.
This concludes our Cybersecurity & You series! With our virtual lives colliding with reality, it's important to ensure your educated on how to keep yourself, and your information safe online.
How Lancom can help:
Cyber security can be confusing. Sometimes it feels like you have to choose between being secure and being productive, but you can find a happy medium. We want to help you find your middle ground. If you're interested in learning more, let's catch up!