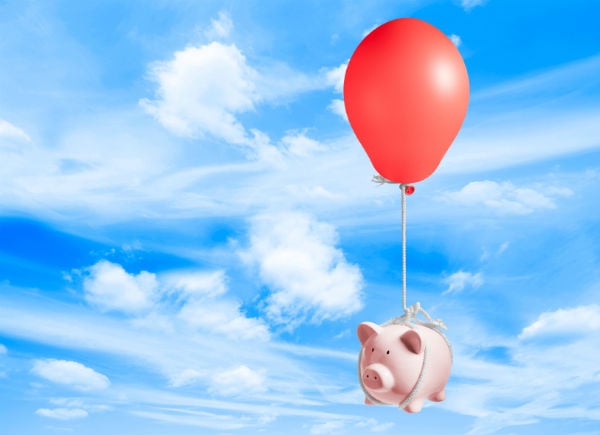 Cost savings tends to be a primary justification for moving into the cloud and for good reason: it generally (but not always) does mean reduced capital expenditure. However, there is a lot more to it; because cost savings are generally only a 'once off', too, it is the other benefits which have to be longer-lasting in order to deliver ongoing value.
More important than cost, by far, is that a shift to cloud computing should be accompanied by an appropriate business strategy. Cloud can, in fact, be a catalyst for further improvement.
For example:
Use the savings wisely

Use that 'once off' saving when shifting to the cloud to invest in other improvements. Upgraded to Office 365 rather than an on-premise capital investment? Use the leftover cash to invest in skills training to take advantage of the new applications in the suite (Flow, Teams, Power BI, OneNote, Sway, SharePoint).
By taking this approach, you're able to leverage cloud computing to facilitate broader strategic goals; in this case, improving employee performance and convenience. Those Office applications, once you get to know them, are quite awesome in how they can transform the way people work.
Don't cloudify a mess

A second important factor is something (good) IT practitioners have always maintained: it's pointless to automate a bad process, as you're just making an existing problem happen faster. When moving to the cloud, avoid putting something that's broken on premise, into a new delivery model. It will still be broken (but might cost a bit less, being a problem in the cloud). Instead, use a mooted move to the cloud to examine any customisations and the reasons behind them. There may well be a few surprises in that customised software ended up that way to overcome problems which no longer exist. Moving to the cloud can provide the motivation to clean things up and get them running far better.


Change your business
OK, we'll admit, this is neither easy nor, generally, pleasant. But 'digital disruption' is a thing and moving to the cloud can provide the ideal moment at which to seriously consider your business and how it operates. Are you competitive with digitally-enabled newcomers? Moving to the cloud is a definite step towards that, but it is also likely only one of many steps which need to be taken.
Leverage your people

Technology is pretty amazing, but the one thing it cannot do is come up with great ideas. For that, we depend on people. Shifting to the cloud can present a great deal of new opportunities which you may notice…but on the other hand, you might miss it altogether, while Joe in Sales recognises the potential. Make sure your business has an environment where people can share their great ideas (and get rewarded for them, too).
Don't rush it

With one or two systems in the cloud demonstrating just how well it actually works, there can be a tendency to open the floodgates. We love that enthusiasm, but a 'steady as she goes' approach is advisable. Any changes should, again, be guided by business strategy and the establishment of goals which align with that strategy.