We have talked about the business benefits of Microsoft Teams in the past, and because of our interaction with the tool we are big advocates of the benefits Teams can bring to businesses (as you can probably tell!).
There are an overwhelming number of tools on the market that all appear to be the next best thing in your team collaboration and productivity, so much so that simply choosing which tools to implement is a huge task in itself, leading to inaction... not a desirable outcome!
So if you are still on the fence about what value Microsoft Teams can offer your business, we thought we would bring some context into how Teams can help different roles.
How Microsoft Teams can bring

value to your role:
Sales:
When it comes to sales, organization is imperative. As you can guess from the main theme of this article, open and centralized team communication, plays a big role in achieving organization across multiple sales personnel. If your team is not on the same page you will find yourself missing key benchmarks and falling short of achieving growth goals. Two ways Microsoft teams can help your sales team are in coordinating tasks and generating proposals.
1. Coordinate tasks
Account managers are often dispersed, making communication a challenge. However, Microsoft teams can be accessed from anywhere with an internet connection! The chat based ecosystem Teams offers is ideal for your sales team to keep connected, and on track!
2. Generate proposals
Growing business move at a fast pace, and managing requests for proposals can be challenging in this environment. However Microsoft Teams help you make sure you are not missing out on fresh leads as all information can be posted in a central team forum so all account managers – no matter their location can be on the same page, and receive the same information when it comes to new business opportunities.
Finance:
Finance is another department that could gain leverage from the real-time collaborative benefits Microsoft Teams has to offer. Two areas that stand out for us (amongst the many!) are the management of company-wide (or department) budgets as well as managing closings.
1. Budgets
Budgets can not only be complicated, but can require input from various people across the business. The epitome of collaboration! The awesome thing about teams is that you can share all different types of documents, from Excel spreadsheets to PowerPoint presentations to OneNote checklists.
It also is great for quickly asking your team questions and sending out reminders for information, which doesn't involve sending an email to their already flooded inbox! You will finally have a platform that allows you to exist in one central location where you can easily access and manage your businesses budgets.
2. Closings
The importance of 'being on the same page' (pun intended!) has never created so much leverage as it does with staying on top of monthly, quarterly and annual closings. This allows for financial statements to be collated with ease, rather than pestering in a pull-you-hair-out struggle scenario.
The magical land of easy reporting is made possible with centralized team work and communication. For this to work teams need to be on the same page with important tasks and reports that must be completed, as well as one area to collate important financial documentation information – Teams is an amazing multifunctional platform where all of this interaction can take place, and be stored to be referred back to.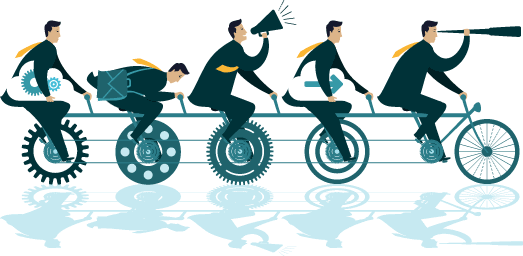 Marketing:
Again, communication and team cohesion are vital for Marketing teams, however so is agility. Quick reaction times and fast implementation can make the difference between releasing a relevant, high performing marketing campaign, and one that is just scrapping by. Here's two examples (of the many!) in how Teams can take your marketing performance to the next level.
1. Product launches
Not only is communication important for teams, but a central reference point of documentation is equally beneficial. When launching a new product, having a central reference point where documents for procedures, product information, campaign outlines/goals, presentation documents, along with any other relevant information is stored for easy access and referral for all team members is crucial.
Not only that, but you can integrate third party tools such as Trello, to ensure tasks related to the product launch are documented, delegated and everything is on track!
2. Managing public relations
In today's marketing arena, maintaining a strong and consistent brand image is of up-most importance. Teams allows you to keep up-to-date in a newsfeed like forum, where you can catch up on team communications and work that has been done. You have open access to all communication and information related to your team on one platform.
This allows for a central reference point for your marketing team, allowing for a unified message to be collaborated on by all members, and one message for your potential customers to receive from their interactions with your brand.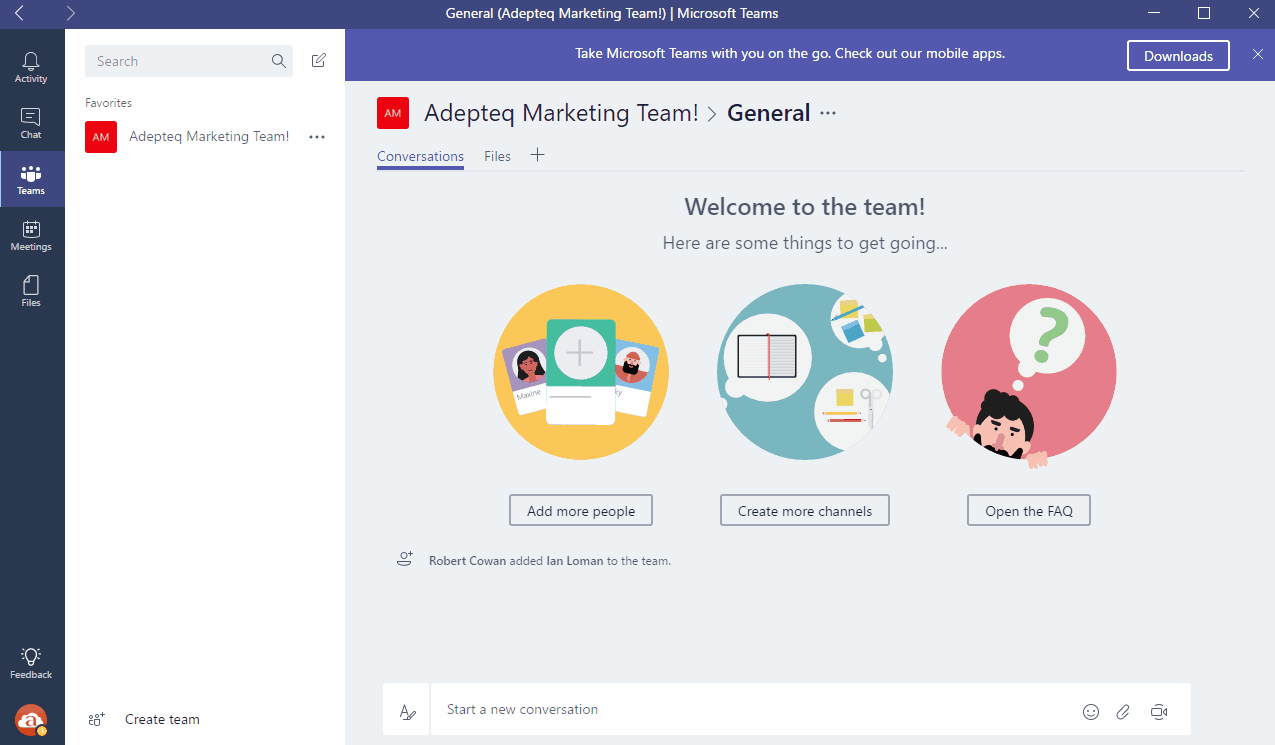 Engineering:
Like with any other role, group communication is incredibly important to achieving optimal team results. Two examples of how Microsoft Teams can help your team communicate more efficiently to achieve greater results are in bug tracking and meetings.
1. Bug Tracking
Teams offers a forum where engineers can quickly and efficiently discuss technical issues with each other in a group environment. This facilitates the best solution being reached in an open and transparent setting. Engineers can discuss any issue such as resolving bug issues and more in a team environment.
2. Meetings
Team meetings are vital in providing clarity, collaboration and cohesion. However as organizations grow and become distributed, conducting team meetings where everyone is present becomes increasingly challenging. Teams help eliminate barriers to meeting by providing virtual meeting forums which are recorded inside the tool, so not only can anyone attend the meeting from anywhere, but those who have missed it are able to catch up on what is discussed at a later time.
As you have seen in this article, open and centralized team communication is hugely important when it comes down to achieving both departmental and organizational goals. And here's the good news – if you are using Office 365 already, Microsoft Teams is a part of the bundle!
If you haven't yet turned on Teams and need a hand getting started, chat to us today. We use it all day long and would love to help you take advantage of this tool too!
If you are already using Teams we might have some more advanced tips for you (such as how to create Flows that post to your Teams, to name one). Hit us up and we can show you what we are doing too!
If you are a Lancom customer and want us to show you how to use Teams on our next meeting, feel free to reach to your account manager and give them a heads up (they will love you for it!).