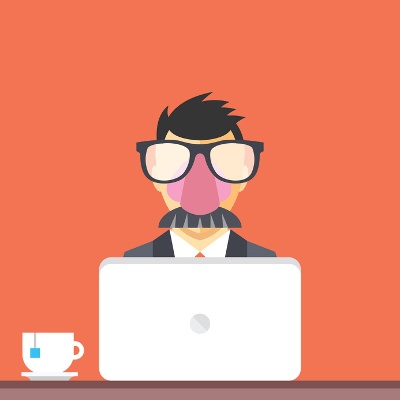 Probably the best feature of the cloud is the quite staggering amount of awesome apps you can get for free. In this article, we outline 3 absolutely great (and FREE) cloud apps and services that everyone should be using to organise and share their data.But first, a step back: are you wondering what a cloud app is in the first place?
Cloud applications, also known as 'apps' or Software as a Service (SaaS) are programmes which once had to be installed on computers (or your phone) individually, but which are now accessed by an internet-connected browser. Usually, all you need to access these apps is a device, an account and a password.
Sound too simple? As always, there is more to it. For those keen to learn more check out our "What is Cloud" article for more details.
Back to business. Here's our top picks of free apps - and why we love them. Enjoy!
1- Hackpad
This easy to use tool allows you to create text documents and share them easily with others around you. You can edit documents in real time and create collections as you go. It takes less than 10 seconds to create a new "pad" and share with others.
Ok, but you may be thinking: this is exactly what I would expect from a Wiki. Actually, isn't this what Google Docs does? Well, there is a Hackpad that answers this very question!
These are the three reasons we love Hackpad:
1- Hackpad is super light. It is easy to roll a pad at a moment's notice.
2- You can see (on the left-hand side) who wrote any piece of text
3- Hackpad handles comments, which are made in-line with the text, rather than the separate call-out section in other tools.
Hackpad Use Cases
Hackpad is useful in many situations. You can use it to take collaborative minutes or notes, create content, and even as a place for internal ideas and discussions. If someone has a new idea worth considering, why not put in a Hackpad and start a discussion?
Finally, it can also be a great tool to communicate with your clients - it is often more productive to send a link to a Hackpad rather than writing an email with project discussions. After all, everyone who is given access, can access the Hackpad.
Feel like giving it a try? Open this hackpad, created for this blog post, and feel free to add any content you wish, edit or just play around.
If you need help getting started, this 2-minute introductory tutorial will get you sorted.
2- Trello
Think of Trello as a list of lists, a whiteboard filled with Post-It notes where ideas, tasks and notes can be organised in columns. From here, you can see what is being worked on, who is working on it and where everything is at.
It may not be pretty (most whiteboards aren't), but this tool has the power to influence the way you think about your projects (oh, and it is free).
Use cases for Trello
Whether you want to organise travels, family tasks, plan your week with daily tasks OR get work projects under control, Trello is the tool to simplify your life. We've used Trello for over a year within Lancom to manage a number of projects: new business ideas, website upgrades, internal implementations, content marketing planning, and much more.
And to get you even more inspired check out this board of templates (each card is a template you can copy to your account); this collection of inspiring boards or these templates.
3- Dropbox
Awww good old Dropbox...why do we love it? Because it just works!
Our generation is all about everywhere access. We want our information following us wherever we go and Dropbox does exactly that - it allows you to save your files, video, images, music and anything you can think of, to folders that are accessible anywhere over an internet connection.
Whether you just want to back-up your personal files or swap documents with others (even if they are not Dropbox users), this is the answer for you.
A free Dropbox gives you up to 2GB of storage capacity, so if you aren't already using it, you should be! From there you can upgrade to up to a 1TB for $9.99/month (USD).
Already addicted? Check out these tips and tricks.