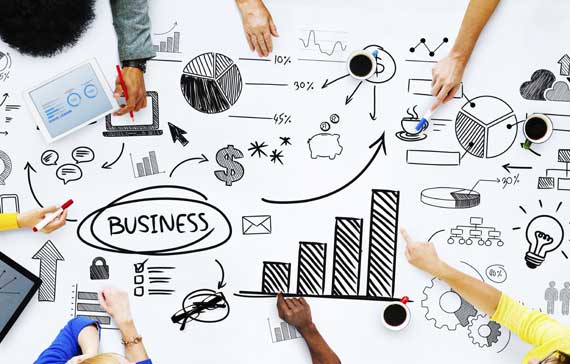 Typically, the first thing most assume when dealing with cloud services is that there will be a cost saving. The next is that the costs will be variable, and they are. What 'they' don't tell you is that by using Amazon Web Services (AWS), it is possible to get lost in the cloud and end up with a bill much bigger than anticipated. Here's how that can happen.
Let's start by considering a trully uknown - AWS Cost Accounting
Pricing for AWS is completely transparent. The price for each service is clearly labelled online and publicly available. Amazon's list prices are the same for all customers, and the only discounts come in the form of volume discounts based on usage, or Reserved Instances (RIs).
So if that's so transparent, how is it an unknown? The devil is in the details
The scenario nearly always plays out the same way. A business starts by dipping a toe into the AWS waters. It starts with one account, then two or three. Six months later, there are 8 or 15 AWS accounts.
This is a good thing. AWS is designed to be easy to consume; nothing more than a credit card is required to get started. The challenge (or is that surprise…remember, accountants really don't like surprises!) comes with consolidated invoice billing which can throw up an entirely unexpected bill – and unexpected bills are rarely small affairs.
If you've ever seen an AWS invoice, you'll know they are seriously detailed. Every line item is recorded with amazing detail and precision.
You know where we're going with this. If ten, twenty, 40 people have been buying a side of AWS, figuring out just what's going on becomes a real issue in its own right. Once the AWS accounts start accumulating on the consolidated bill, the bill becomes exponentially more complex. Figuring out what has been spent, by whom, for which purpose, and on which project, just isn't easy. The numbers can also quickly become quite, well, intimidating.
In contrast to this unknown, the ability to accurately attribute per-workload costs is one of AWS' best features and a strong attractor to the company's services. AWS is designed to make it straightforward to keep track of what's going on.
For many companies, the ability to provide showback or chargeback bills to business units is extraordinarily valuable. Once a business unit can see the direct costs of their IT resources they can make more informed business decisions.

There is a solution to the puzzle, and here it is. You need a cost accounting tool specific to AWS. As Amazon itself doesn't points out, its pricing model, while transparent, is also fluid; the company has dropped pricing on a number of services more than 30 times in the last few years.
To effectively manage AWS costs, financial officers need a comprehensive solution that can take a consolidated bill and make it easy to generate real insights. Putting a solution like that in place delivers yet another advantage of cloud solutions over on-premise ones: these and co-located solutions cannot match the granularity and accuracy of AWS with a properly implemented cost accounting tool.
In other words, equipped with the right tool, take the unknown and make it a powerful advantage in your journey to the public cloud.
Lancom offers software and services that simplify your cloud billing as part of our Managed Billing solution. The Cloud Optimisation Engine provides a comprehensive and in-depth understanding of cloud usage and cost across multiple accounts and vendors, with actionable recommendations to improve efficiency, cut costs and enhance performance. Empower financial and technical teams with visibility, self-service, reporting and forecasting. Trials and proof of concepts are available and can be set up with no disruption to cloud services.