If you've heard of Power BI, there are probably two pressing questions you have: One: what exactly is it? and two: Is it suitable for my business?
To the first question. Power BI is a cloud-based business analytics service from Microsoft. It enables anyone to visualise and analyse data with greater speed, efficiency and understanding. It connects users to a broad range of data through easy-to-use dashboards, interactive reports, and visualisations that bring data to life. This is Microsoft's official definition, by the way.
Let's move on then, to the reasons why this powerful tool set could be ideal in your business.

Typically, you'll have people in two roles using the business intelligence (BI) system:
1. The Business User will be checking out the dashboards and reports produced by the system.
2. The Business Analyst (BA) typically prepares the reports.


Spotted a problem? That's right – like most SMEs, you probably don't have a BA.
You are likely to have an admin or finance person who is responsible for collecting the data you need from different sources, compiling it together, and presenting back in the format of spreadsheets.
There is a big chance that this person spends hours of their week pulling information from the data sets, manipulating the info, and then presenting it back in a way that a manager can understand.
With of course, a slight issue, all the data is reported on after the fact.
In this article, we focus on how Power BI helps the business user, and how it is challenging the traditional mindset SMEs would have had towards business data, giving you 10 compelling reasons to re-think how you look at data.
Reason 1: It connects to software you already use (and run reports from)
Your SME runs on a few basic software. You wold have an accounting package, a payroll application, and possibly another type of software which runs the specifics on your product or service (inventory management, project management, or maybe even a proprietary software you wrote to service your customers). The great news is, thanks to API integrations and software logic you can connect PowerBI to most of these tools!
The result? A beautiful live dashboard bringing all the data you need from your most used tools, without the need of manual spreadsheet manipulation.


Reason 2: See the future
OK, that's not entirely true, let's bear in mind what the Danish physicist Niels Bohr is reputed to have said, 'Predictions are hard, especially about the future'. Bohr helped split the atom; Power BI will help you spot trends faster, even if it isn't the modern-day equivalent of a scrying mirror.
What Power BI does do is provide insightful comparisons and analysis. For example, it makes it simple to compare year-to-date sales numbers for this period against the corresponding time last year. Slice it down into customer segments. Analyse your margins, stock holding, customer performance, and plenty more. Power BI (with our professional assistance) makes it easy to set up models to watch the trends that matter to you. Along with, of course, those beautiful visualisations which turn data into meaningful information.
Reason 3: It frees you up from emails
Email is by far the most used tool for sharing reports internally and externally. Power BI challenges this thinking, allowing you to embed live reports in any web page! This cuts the admin time in sending reports back and forth, allowing you to focus on what matters: taking care of your customers, staff, and ultimately growing your business.
See how this works by browsing to the Power BI Embedded PlayGround
Reason 4: You can start small
As with anything relatively new, our recommendation is to start exploring PowerBI by picking one or two reports you find yourself constantly putting together (on a daily or weekly basis), and exploring further from there.
To get started, you are likely to need the assistance from a data specialist to help set the logic for the report you are after, unless of course you are prepared to give it a try yourself using the endless available list of online training Microsoft has available!

The financial benefits of committing your time or engaging a 3rd party consultancy should be easily justifiable by the value PowerBI delivers: no more manual data manipulation, less human errors, live reporting, alerts for information you care, and some of the other benefits already mentioned in this article.
Reason 5: Automated, configurable mobile notifications for information you care about
Now, one of the major advantages of Power BI is that you don't have to go through every entire report. If everything's OK, why would you need to? PowerBI circumvents the necessity to spend time this way with configurable notifications to track specific metrics. You might be interested, for example, to know if sales are down, or if receivables are overdue. The system can send notifications to your mobile as soon as these numbers move outside designated parameters.
If reading reports is your thing, of course, there's nothing stopping you from doing just that at your leisure.
Reason 6: Data never looked so good
Power BI doesn't just present data. It presents data beautifully. Visualisations make data more accessible and more interesting. With Power BI, the visualisations are indeed stunning, but there's more: they can be interacted with and explored in multiple dimensions and 'mashups'.
The visualisations are based on the Excel Power View plugin; you get a bunch of them out the box, but you – the Business User - can also design your own to suit your requirements. Once you see Power BI visualisations, boring tables just aren't going to cut it any longer.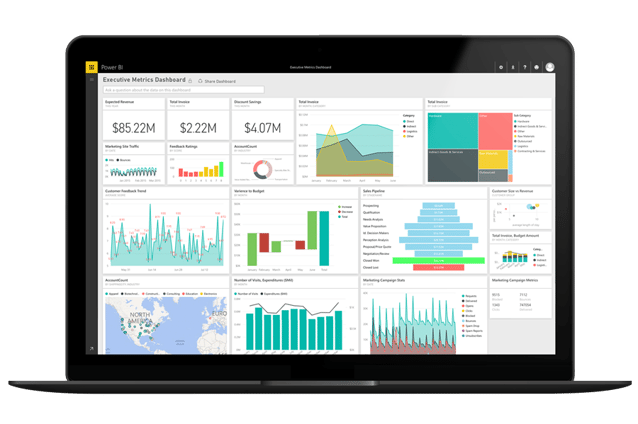 Reason 7: Power BI integrates with the Microsoft suite of products you already use
Part of the Office 365 family, Power BI was designed to work with the Microsoft stack you are already familiar and work with, such as SharePoint Online, Dynamics CRM, SQL and Access databases, to name a few. It also integrates with a number of other 'non-Microsoft' databases, such as Oracle, IBM DB2, SAP HANA (you can read the complete list here).
If your business is on Office 365 E5 version, PowerBI is currently included in the package at no additional cost!
For a full of overview of PowerBI plans and pricing, refer to this link.

Reason 8: Bring Machine Learning and AI together
That's right! Power Bi has the capability of learning your data trends so you can forecast a lot better.
You can read all the details here.
If you are a video type of person, Microsoft has a 15 minute video on how these features work: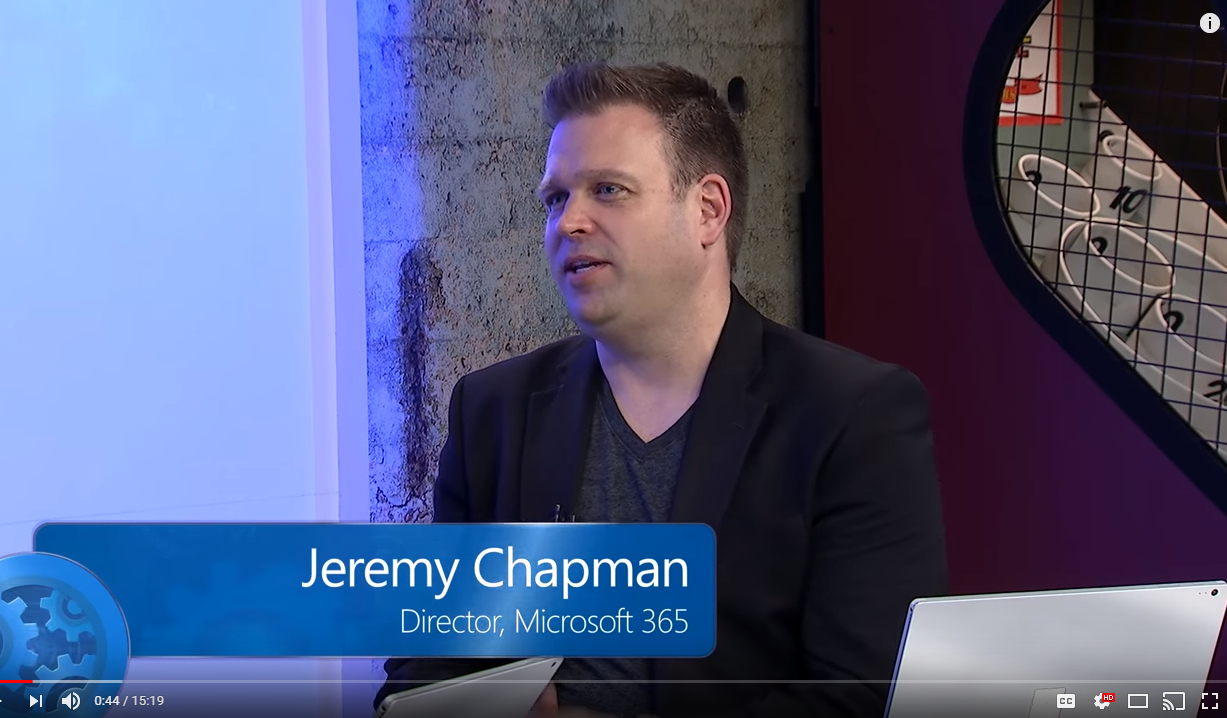 Reason 9: Power BI removes the need of paying for custom reports
We started this post by stating that PowerBI integrates with software you already use. To further expand on this notion, the Microsoft BI solution challenges the traditional thinking businesses would have around getting vendors to add custom reports to their ERP or business applications for things that "out of the box" software can't deliver.
Rather than getting a push back from your software vendor, we challenge you to think about Power BI. As long as you can gain access to the data source, Power BI can allow your business to report on anything that is relevant to you, without breaking the bank.


Reason 10: It challenges you to think proactively
Transitioning from reactive data analysis to proactive data analysis can be daunting. As such, the key with Power BI adoption is to change your mindset (and the mindset of the team who manipulates your business reports).
Through a combination of training that drives awareness, it is possible to get to the other side of the change with a positive impact!
There are tons of training packages aimed at driving understanding and adoption of Power BI in an organisation. Microsoft offers a guided learning package for those wanting to explore further, and have documented the adoption program they apply in-house to get their staff inducted on Power BI.