LANCOM DELIVERS MICROSOFT DYNAMICS 365 CRM FOR HRV
---
THE BACK STORY
It's one of the best-known names in home heating, ventilation and cooling for good reason. HRV is trusted by New Zealanders up and down the country to keep homes comfortable and dry, and along with that reputation has come substantial growth over the years. With the expansion of its business, HRV also needs expanded business systems, which is why it opted to upgrade its Microsoft Dynamics CRM, in place for many years, to the most recent Dynamics 365 solution. It looked to the proven expertise of Lancom Technology for flawless delivery of the company-wide project.
HRV is part of the Eco Products Group, itself part of the wider Vector Group. HRV focuses on healthy homes for home ventilation, whole home water filtration, heating and cooling and solar energy solutions. The group also owns the EES brand which focuses on energy efficient homes and is the experts in heat pumps and ducted heating systems. Eco Products is a manufacturer, wholesaler and retailer and visits around 100,000 homes a year for sales and servicing. We're a NZ company proud to have helped over 180,000 fellow Kiwis create warm, dry healthy and energy efficient homes.
SITUATION


Jeff Hart, director of strategy and data at HRV, explains that along with business growth comes changing technology requirements.
"The company has expanded significantly in the 7 years since we first introduced Microsoft Dynamics CRM. Our customer base has more than doubled, we have significantly diversified our product range and acquired several businesses as part of our growth. We had also launched more sophisticated marketing programs and channels to market and matured our focus on data as a key asset to driving business insight and customer experience," he says.
Like many other businesses, HRV was looking for improved data support and tools in its journey to automate business processes and meet the needs of the evolving organisation. "Business users are demanding more insight and information at their fingertips and greater efficiencies in their processes. We needed a modern platform to grow and deliver to the changing needs of the business."
The initial 'fit for purpose' on premise Dynamics CRM was reaching its limits. "It was getting harder to continue this journey with a version of CRM that was limiting our ability to innovate," Hart confirms. "The older technology meant we had limited integration with innovation in technology and we had limited development partners to work with."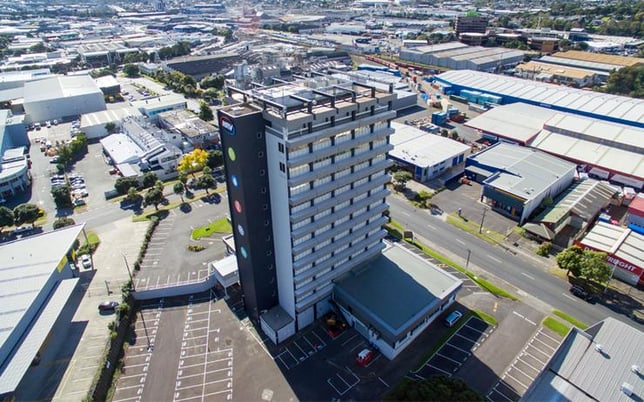 SOLUTION
HRV partnered with Lancom for the delivery of an upgrade to its CRM solution. "We use Microsoft Dynamics CRM and the project was for Lancom to deliver us to Dynamics 365 on-premise, taking us through 4 versions on the way there," says Hart.
Explaining the choice of solution provider, he points to a lengthy track record and consistent value creation.
"Our relationship with Lancom spans 15 years. They have seen our transformation over this time, they know our business, our users and the unique challenges we face," says Hart, noting that this experience is hard to replicate. "We have a strong level of trust in Lancom and we have seen the proof of their delivery over multiple projects."
The sensitivity of this project is apparent in the reach of the CRM solution. "Our CRM is core to our business with up to 90% of our staff accessing CRM," Hart notes, adding that this means more than 600 users.
The work required retaining HRV's custom functionality and upgrading the connections to the dozen or so third-party integrations that support its business. "It was a significant project that involved 1 terabyte of data, 1.7 million contacts and 1.5 million properties," he points out.
RESULTS
A smooth transition meant that all the 600 HRV staff was able to operate on the latest version of Dynamics 365 without hassle.
Lancom is currently working on the phase two of the project, which is migrating HRV to Dynamics 365 online. Hart says the company will then look to execute a third phase to analyse and implement additional new modules are accessible owing to being in the cloud, like Field Services and Project Automation.
"We are eliminating the need for large upgrade projects in the future and will now have access to new features immediately as they are released by Microsoft. And we now have a scalable platform which will provide us greater speed to market," he concludes.