In this episode we discuss a highly debated topic: Mac vs. PC, which one is more secure? Our technical Director, Imran makes another appearance to give his take, as well as to discuss the security of iOS vs. Andriod devices.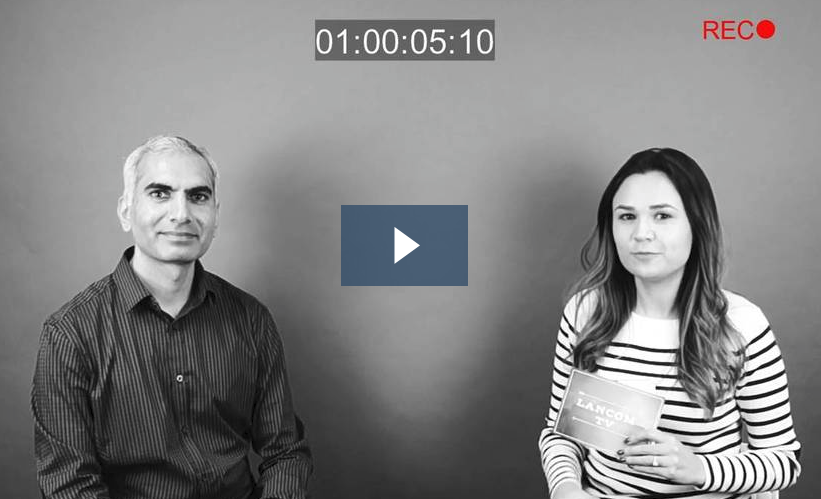 As promised, here are the extra resources around how to protect yourself from a cyber attack:
Transcript:
Priscila
Hi everyone. Welcome back to another episode of "Lancom TV", Imran and I, your usual faces from "Lancom TV," and today we talk about a public service topic, I suppose. We often get asked that. In fact, that's a question that I ask myself as a consumer: Mac vs PCs? iPhones, which most of us will have one, versus Android, which one is more secure? Are Mac's really more secure than non Mac's, I suppose? Imran is here today. Let's pick his brain on the topic. Fire away, Imran. Are they more secure? Are they not? What's the story?
Imran
Yes and no. I mean, in terms of Mac's, inherently, they are more secure than Windows in the sense that they're built upon a unique operating system as some of you would know.
Imran
And that inherently is a bit more secure than Windows because the way it has a built-in security, and it accesses the data and the applications, but apart from the boring technical bits, Mac's itself has very low surface attack area, right?
Imran
Most of the world uses Windows so the people who are actually building attacks malware, ransomware are primarily focused on Windows operating systems.
Imran
Because most people use that, right?
Imran
And to get the most out of their effort that they're putting in trying to build those viruses or malware, they would rather attack Windows than Mac.
Priscila
Ah, I see, sorry. So, Windows PC versus a Mac.
Imran
Not iOS but more like a Mac computers, right?
Imran
That's one thing, but having said that, there are attacks which are built for Mac computers, and, I mean, recently someone has done a study that in 2017, there's been an increase of up to 200% more attacks.
Priscila
Wow, recent data, 2017, guys
Imran
So, you know, it is increasing, and it is always going to be there. As I said, inherently, the base operating system in Mac is a bit more secure than Windows.
Imran
But there are attackers who would actually be willing to spend time and attack those computers. There was an earlier attack in February this year. There was an Adobe Flash update download for Macintosh computers, and...
Imran
Yeah, that had a built-in ransomware. So, what it did was, you downloaded the update, you run it, and as you would know in Mac, every time you install a software or an update, it asks you for your password to make sure it has the highest privileges to install it.
Imran
And as it did ask for the password, it would be not Mac's screen, it would be that malware's screen, and you put your password in, and it will then try to...
Imran
...upload all those details, including something called key chain, which has all of your username passwords in Mac to that external server.
Imran
So, there are way that people still exploit some of the things in there.
Priscila
So, there are way that people still exploit some of the things in there.
Imran
But, inherently, it is...
Priscila
In the grand scheme of things it's still second priority over Windows?
Priscila
Fantastic. Thank you so much. I certainly learned a little bit.
Priscila
Because I thought by purchasing a Mac device, you were ultimately protected. The reality is, there is people out there trying to attack everything. And, you know, it just comes down to a priority scale, but always important to be aware of what you shouldn't be doing. I guess we do have a bunch of material around it, and we'll put some links here for you. "Have an anti-virus," I suppose, Imran?
Priscila
But, more importantly, be aware of what you're clicking on, and what appears to be sometimes an update could be a dodgy type of malware that is trying to get into your computer.
Imran
Yes. It's very important to always go to the site of origin, for example, Adobe updates. So, just make sure you actually go to the Adobe site to download any updates rather than some third-party websites to download.
Imran
Yeah, and in terms of iOS mobile devices, iPhone versus Android, iPhone is definitely a lot more secure than Android. The reason being is that...
Priscila
So, I've made the right decision?
Imran
Oh, yeah. Most of us have. No offense to Android users! The reason it is, is because that the controller on publishing apps in an iOS ecosystem is a lot more tighter than it is for Android, so there's a lot more stringent security checks that go in from Apple to make sure that the application that they're publishing is very trustworthy, and there are certifiable people who are publishing it, compared to Android which is a bit more relaxed. They are getting better, but it is not as good as Apple.
Priscila
Okay. Fantastic. That's really good. I'm certainly going to be more mindful, I guess, next time I'm purchasing my personal laptop. That's fantastic to know about that information. I hope that has helped you guys. If you do have any security related questions send them our way. We would love to answer those. We will see you next time. Thanks for watching.